WHY ARE YOU APOLOGIZING FOR BLEEDING?
-Jacob Black, New Moon, Chapter 8, p.188-
-------------------------------------------------------------------------------------------------------------
( ADA
MARIE IRIS)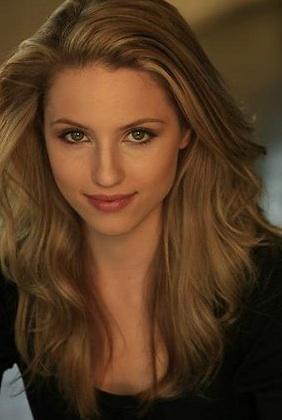 " Don't say yes, run away now,
I'll meet you when you're out,
Of the church at the back door,
Don't wait or say a single vow,
You need to hear me out,
And they said, "Speak now," "
-------------------------------------------------------------------------------------------------------------
ARE YOU CRAZY? ARE YOU SUICIDAL?
-Jessica Stanley, New Moon, Chapter 4, p.110-
GIVEN NAME?:
Ada Marie Iris
NICKNAME:
People call her Addie and Adaline, thinking "Ada" is just an abbreviation of one of those two.
WISDOM GAINED?:
seventeen
sixty
BIRTHDAY:
08/04/1950
SOULMATE:
Straight!
WHO I AM:
Vamp, Crimson eyes
CHECK THIS OUT:
Ada can manipulate weather within eighty miles around her, depending on her mood. If a hurricane starts to form near Seattle? Ada's thinking about something that's depressing her. Unusual sunshine for a week? She's probably found some peace. This is probably the cause of the constant gloomy weather around Seattle and Forks.
PROPERTY OF:
She's on her own.
MY MOTHER IS PART ALBINO
-Bella Swan, Twilight, Chapter 1, p.16-
MIRROR-MIRROR:
Dianna Agron
UNDER MY HAT:
long, wavy blond hair.
INTO MY SOUL:
Deep crimson or black eyes set in thick lashes.
FEATHERS & PEPPLES:
120lbs
INCHES & DIMES:
5'6"
OUTER BEAUTY:
Slender and tall.
MARKINGS:
That cool little bite mark on her shoulder.
DO I DAZZLE YOU?
-Edward Cullen, Twilight, Chapter 8, p.168-
I LOVE:
*Being able to stand in the warm sun without having to hide. Glittering sucks.
*Music. Pretty much any kind that sounds calm. I get angry easily - it helps.
*Honesty, I hate being lied to.
*A nice, long rain. It soothes me.
*When I kill some kind of a murderer, I know they deserved it.
I LOATHE:
*Having to kill innocent humans for blood... if only there was another way.
*Cheating guys. I've dealt with one too many of those.
*Drunk people. Their blood is just... gross.
*I can't stand myself half the time, I can't stand what I've become.
*Natural disasters. It scares me to think I was the one who caused it.
YOUR EARS ONLY:
*I spend most of my time crying over my almost husband. He's the reason I'm like this.
*I was six months pregnant when I became a vampire - I can't think of the fact that I killed my own child.
*I was abused by my father once. My brother was the only person I told.
*I killed a whole family once, it still haunts me to this day.
*My father also abused my mother when they were both teenagers. I only know this from reading her journals long ago, and for that I got in deep trouble.
STAY AWAY:
* Commitment. I've had one too many relationships gone wrong.
* I'm afraid of dying. I've tried to kill myself, but in the end I freak out and change my mind.
* Other, meaner vampires. I hate the feeling that they might be coming after me.
* My father. He's probably dead now - I haven't seen him in years. But the memories still haunt me.
* That one day I'll blow my cover and turn into some science project.
DREAMS:
*To try not to kill people. I hate to think they're not going home tonight.
*I want to find that one guy who actually
cares
about me.
*I want to meet others like me. Yeah, I've met those stragglers. But I want to meet someone that could actually be a friend.
*I've always wanted to be able to hold a job, be able to live in a house instead of a murky ally.
*I want to learn how to
not
kill a human every time I see them.
NEVER FEAR:
*I can manipulate weather, please - for your sake - don't make me angry.
*I'm a good lair.
*I'm very good at letting people die quick.
*I don't only manipulate the weather. Start talking to me and I can manipulate you into being a snack.
*I'm pretty smart when it comes to book work... but that's not really needed for my every day life.
FORGET IT:
*Blood.
*I'm gullible.
*I'm very confused at times.
*I'm probably not as alert as I should be, from the lack of blood. I try to hold myself back from drinking, it doesn't work too well, just enough to make me slow.
*I'm not really secure with myself.
MY PERSONA:
(Personality, ten traits, two sentences each)
*I'm very adventurous. Got a plan? Bring it on. I'm up for anything that may include some actual excitement in my life - something I don't often get.
*I'm usually in an upbeat mood, on those days that I don't have too many worries. When I'm not thinking about my past or killing humans.
*I tend to be helpful if you catch me at the right moment. I've saves a few people from lethal car crashes, helped a few old ladies cross the road.
*Once I fall for someone, I fall hard. No flings for me. Long-term relationships are what I aim for.
*...But, I can also be a pessimist. Sometimes the grass isn't always greener. Sometimes the people around you are backstabbers. Hey, I can't be perfect.
*I'm a pretty depressed person, but I can hide it without effort. My overall mood isn't totally effected by my emotions.
*Even though I may be happy - I can turn on you within a second. Diss me or whatever and you've got a one way ticket to hell.
*I'm scared of a lot of things, the tough act doesn't work too well. I.e., spiders still terrify me from when I was a kid.
*I'm a little self centered. I don't think too much about others, myself is enough to handle.
*Over all, I'm just a mess. I don't know what to do with myself. From the depression to the excitement in some situations, I'm just too emotional.
OH WELL, WE'RE ALL TOGETHER NOW, ISN'T IT LOVELY?
-Aro, Breaking Dawn, Chapter 37, p.712-
BIRTHPLACE:
St. Louis, Missouri
DWELLING PLACE:
Seattle, Washington
MOMMY:
Marie Iris - a teacher in the big city of St. Louis who is quite depressed over her childrens deaths. Her son died at a young age, and she "lost" Ada to a car crash.
DADDY:
Chris Iris - He's a busy man, not spending enough time to actually figure out that his wife is considering suicide.
THAT OTHER KID:
Ada had an older brother, Brody, but he died at a young age of leukemia. Ada never knew him quite well - she was only four when she died.
BETTER HALF:
She's still in search for her one true love.
ANGELS:
She wishes she could have a child - but that's impossible for her now.
CUDDLY:
Ada doesn't have a full-time pet, but she does talk to stray cats around the city... even though they don't talk back.
IF YOU BELIEVED AS HE DID, COULD YOU TAKE AWAY HIS SOUL?
-Carlisle Cullen, New Moon, Chapter 2, p.37-
MY REAL NAME:
MacKenzie. Call me Zie or Kenzie.
MY REAL AGE:
13
GENDER:
Female
HIDDEN:
Pogo-Stick!
COMMENTS?:
Yup! Could I also apply for Bella, even though I'm totally new?
ROLEPLAY EXAMPLE:

Ada's cold, dead heart would have been beating at a rapid pace at this moment, that is, if she wasn't immortal. Tearless sobs drowned her ears, her own nails bit in to the skin covering her hands. She opened her eyes and then closed them. Once, now twice, trying to act like a normal being. She always got hysterical after going into thought about her past. Her cruel father, the last words he spoke to his own son, Brody, as he lay there almost lifeless. Barely hanging on to the little breath that still lingered in his lungs. "Go to hell." He muttered. Ada remembered standing behind her father in disbelief, and then running out of the hospital to her death.

"Ada, honey," Her fiancee Benjamin slurred as Ada slowed her pace. She had been running down one of the many busy streets of St. Louis, her blond hair whipping behind her as the barrettes fell onto the cold pavement. She stopped dead in front of Ben, taking in the fact that he was in front of a bar. A bar now filled with the sound of yelling men and a few gunshots. She flinched as three went off, now four. "Benny...?" She asked, shill astonished by the fact he had been drinking. He told her he never drank. He told her he would be there for her - in any situation. And sure as heck, she wasn't going to take that crap from him now.

"C'mon, Ada. Let's go across the street," She glanced over to the bustling hotel. "Let's act like real newlyweds." He raised his eyebrows and made a gagging noise, like he was going to puke. She took a couple steps back, hey eyes spread wide open with shock. "N-no.. I need to... g-go..." She stuttered and started to run down the street again, not stopping.

She heard shouting around her, screaming and yelling. "Miss! Get out of the road!" and "My gosh, she's going to die!" But she didn't stop. She ran across the street, horns honking left and right. Ada soon found herself smashed into a windshield, unsure about what had just happened. She moaned as gasps erupted from the crowd. A burning feeling appeared on her shoulder and creeped throughout her body, making her scream in agony.

Ada snapped back to reality. She was in the middle of a forest, a few large trees snapped effortlessly from the ground. She felt rain splatter on her head and looked up, asking "Why, why do I have this fate?"